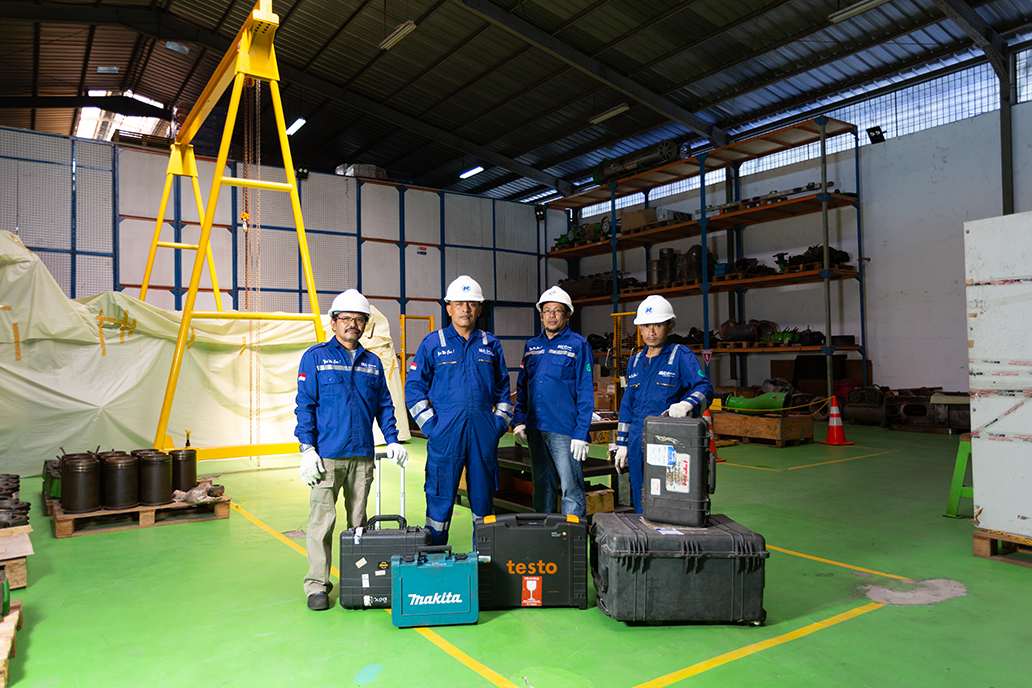 REPAIR & SPARE PART

We provide parts and services for gas engines and other reciprocal engines. All of the parts and services we provide will always be covered by warranty hence provide peace of mind.
We pledge to our clients the best and most comprehensive maintenance of their engines of power plants over their entire life cycle.
The services we are providing are:
Planning, Engineering & Design
We propose, project and design innovative solutions, idealized and conceptualized with CAD and 3-D modeling systems by our in-house engineering and design team.
Installation of engines and auxiliary
We are renowned for our capability to build full turn-key plants. On larger projects, where we are handling the EPC, full time site supervision with a site manager provided.
Our installation teams, consisting of electrical and mechanical engineers, ensure that the system will be adequately installed, electrically inter-connected either by island mode or grid parallel, and performs properly with the existing system.
Once the installation procedures and works are completed, the genset, generating system and ancillaries are fully commissioned by our specialist and a startup engineer.
Scheduled (Preventive) Maintenance
Maintenance is a crucial part to extend the life and keep high energy output of your gas engine. In order to ensure a generator has the highest levels of availability, scheduled maintenance should be completed at specific points in the operational life of the gas engine. We offer maintenance solutions that help increase the reliability of your gas engines.
Minor/Major Overhaul, onsite and in workshop
When your engine operation time has arrived at the mid or end of the lifecycle, overhaul is needed to give your engine a new life or restore to initially serviceable condition. We provide minor overhaul onsite, and propose the major overhaul by exchanging shortblock, or alternatively by taking away the engine from the site to be stripped down and fully serviced with specialised machinery at our workshop.
Short / Long Term Service Agreement
With different service alternatives at reasonable cost, our service contracts are the ideal condition for a smooth plant operation; we can also custom-tailor individual schemes to suit special types of plants and their operative characteristics
We provide the highest levels of customer service and peace-of-mind along with comprehensive short/long-term service agreements, including 24/7 telephone access to engineering guidance for troubleshooting.
Onsite Operation & Maintenance (O&M)
We propose onsite Operation and Maintenance for Jenbacher and other reciprocal engines that can help ensure the smooth operation of the power generation and offers you the advantage of all services supplied from one single source – our experienced and well-trained technicians. With O&M you will have preferential access to our parts inventory, field service resources and engineering expertise.
We offer the opportunity to optimize the performance of your Jenbacher gas engine. With the use of especially developed and designed gas engine components we are able to increase the engine output and/or efficiency.
Crankshaft and Shortblock Repair
Workshop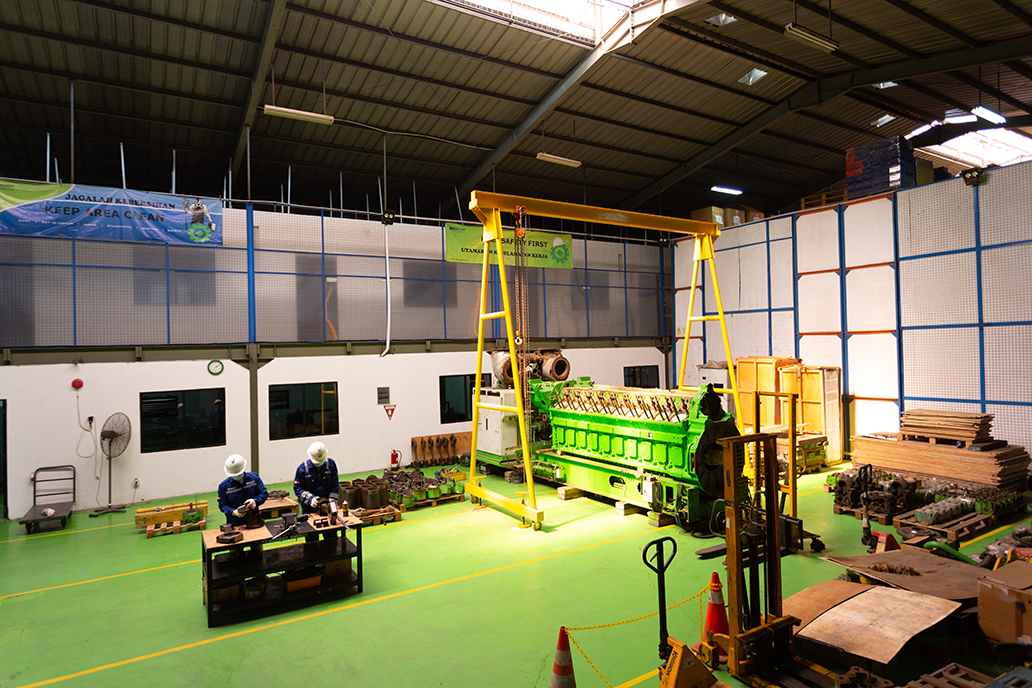 This is a contract which includes full O&M, with the client making monthly payments at a rate per operating hour. The rate is adjusted annually according to a laid-down (index) variation clause.
We offers a complete relocation package, from the creation of an asset relocation plan to the management, packaging and transportation of plant components through to Installation & Commissioning, and Operations and Maintenance whenever needed.